Mains
Main meals, for lunch or dinner, a good meal to keep you going.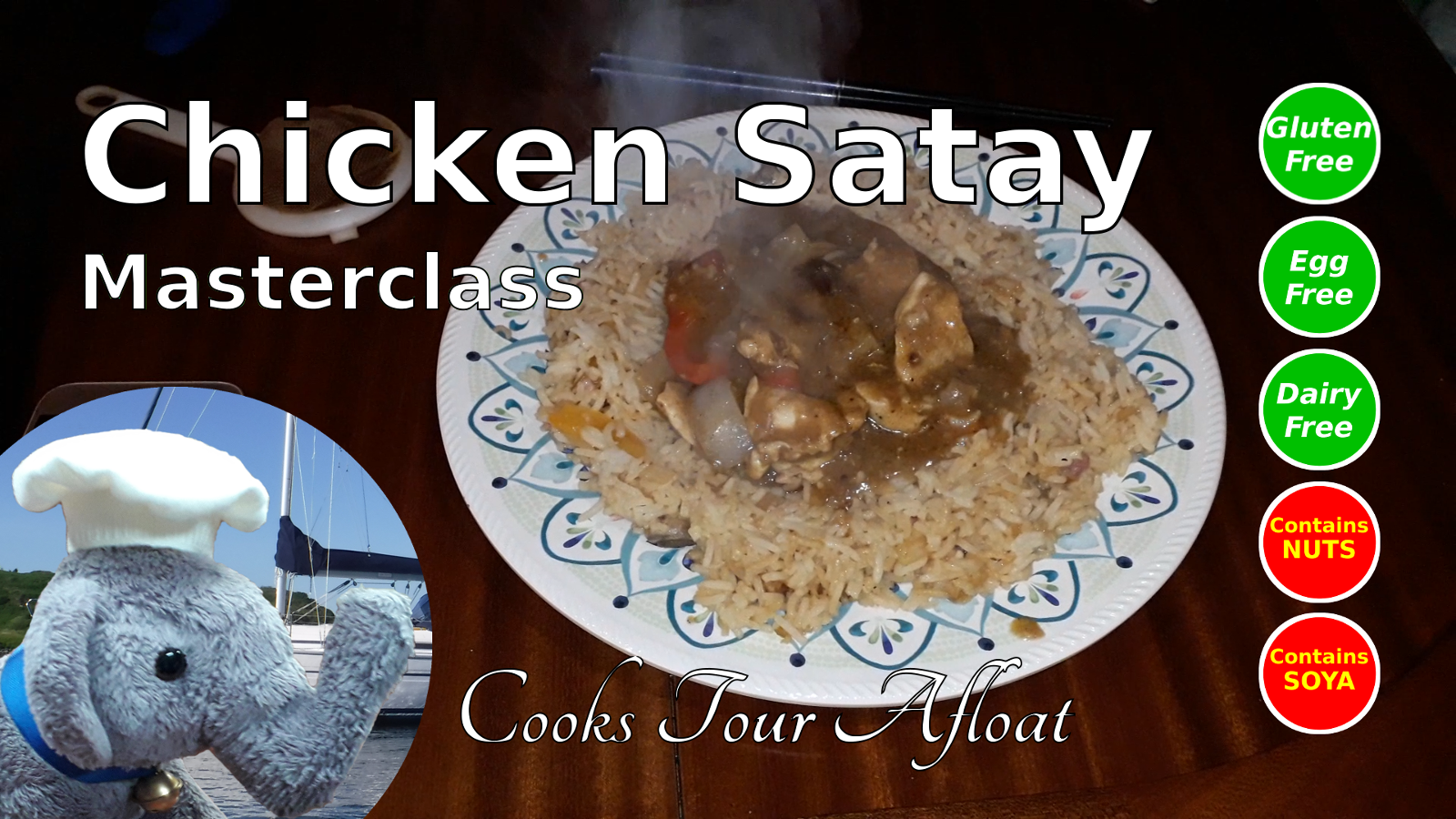 If you ever need to cook satay sauce from scratch then this is your masterclass in how to make the sauce. Cooking the sauce this way will mean that you can have it gluten free and just the way you
...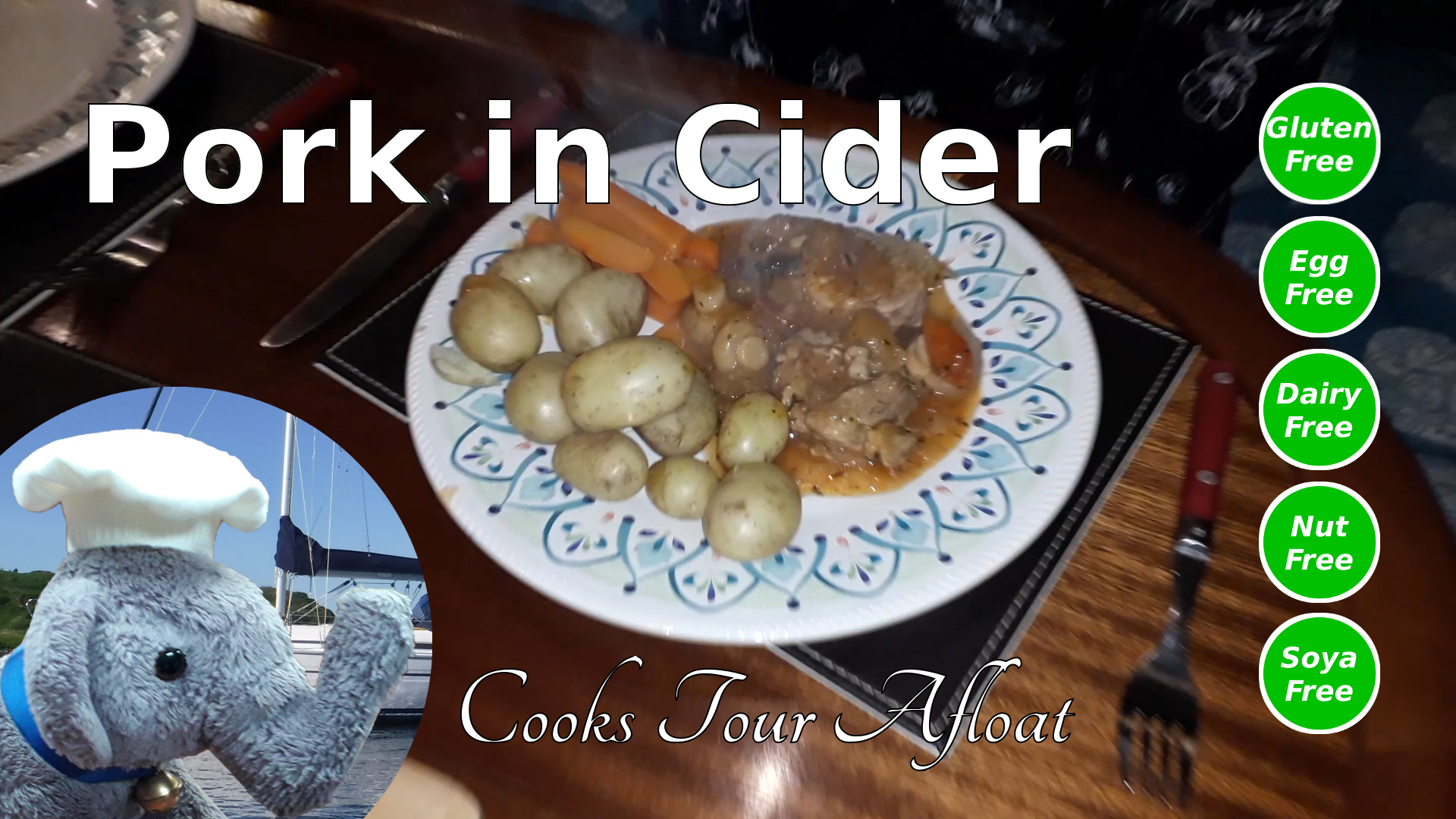 We like to use local ingredients when we can, so when we saw some Irish cider on the shelf at the local supermarket, it gave us the perfect opportunity to get a nice piece of pork meat and cook pork
...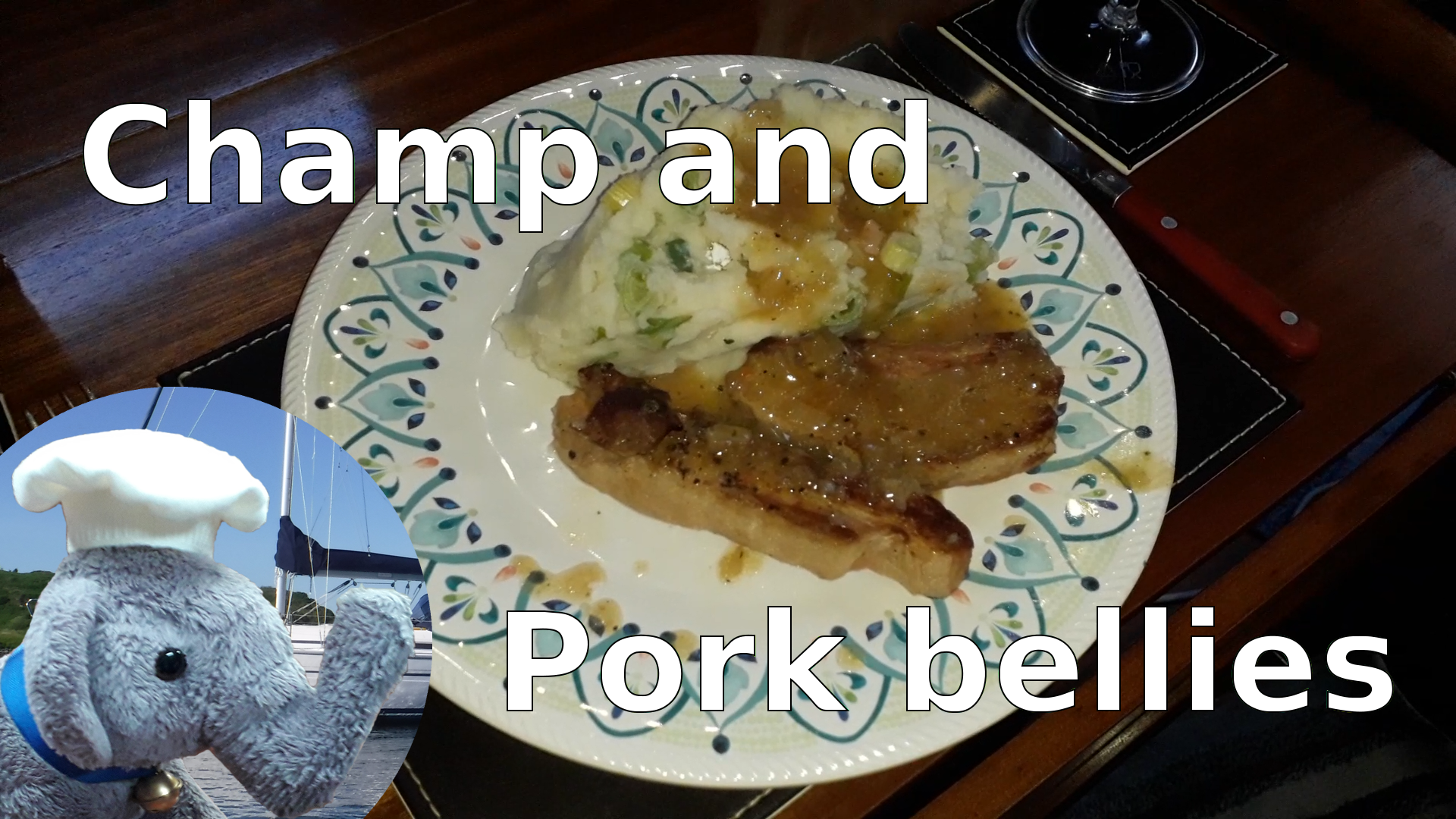 When the weather is 'orrible then champ is traditional Irish recipe and is a really good comfort food. It can be served with all sorts of fish and meats, but in this meal we cooked it with Pork
...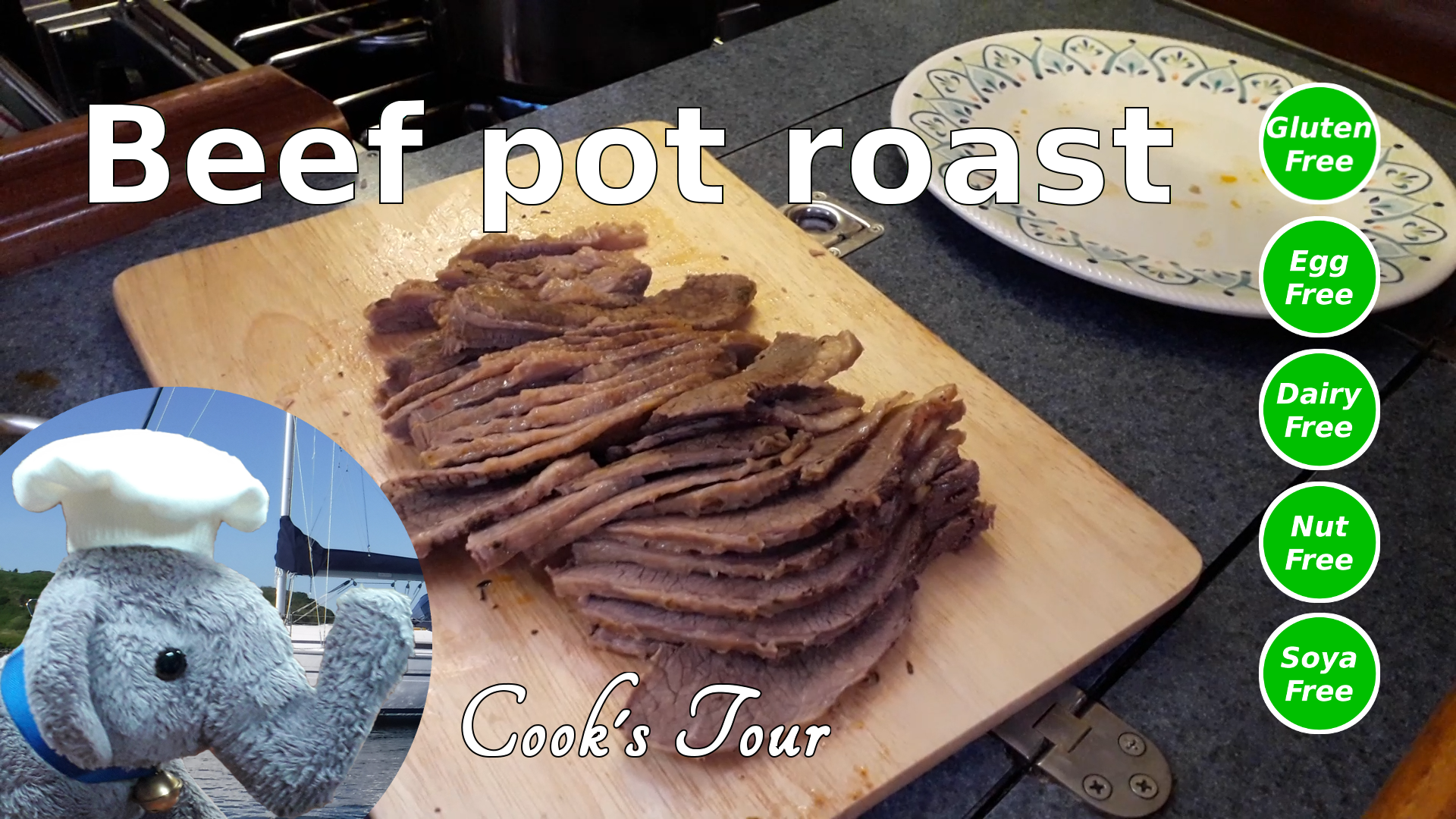 Beef pot roast is a really simple dish and it is really great when you have a very hectic life as you can leave it get on with it, while you do other things. Ingredients Beef joint such
...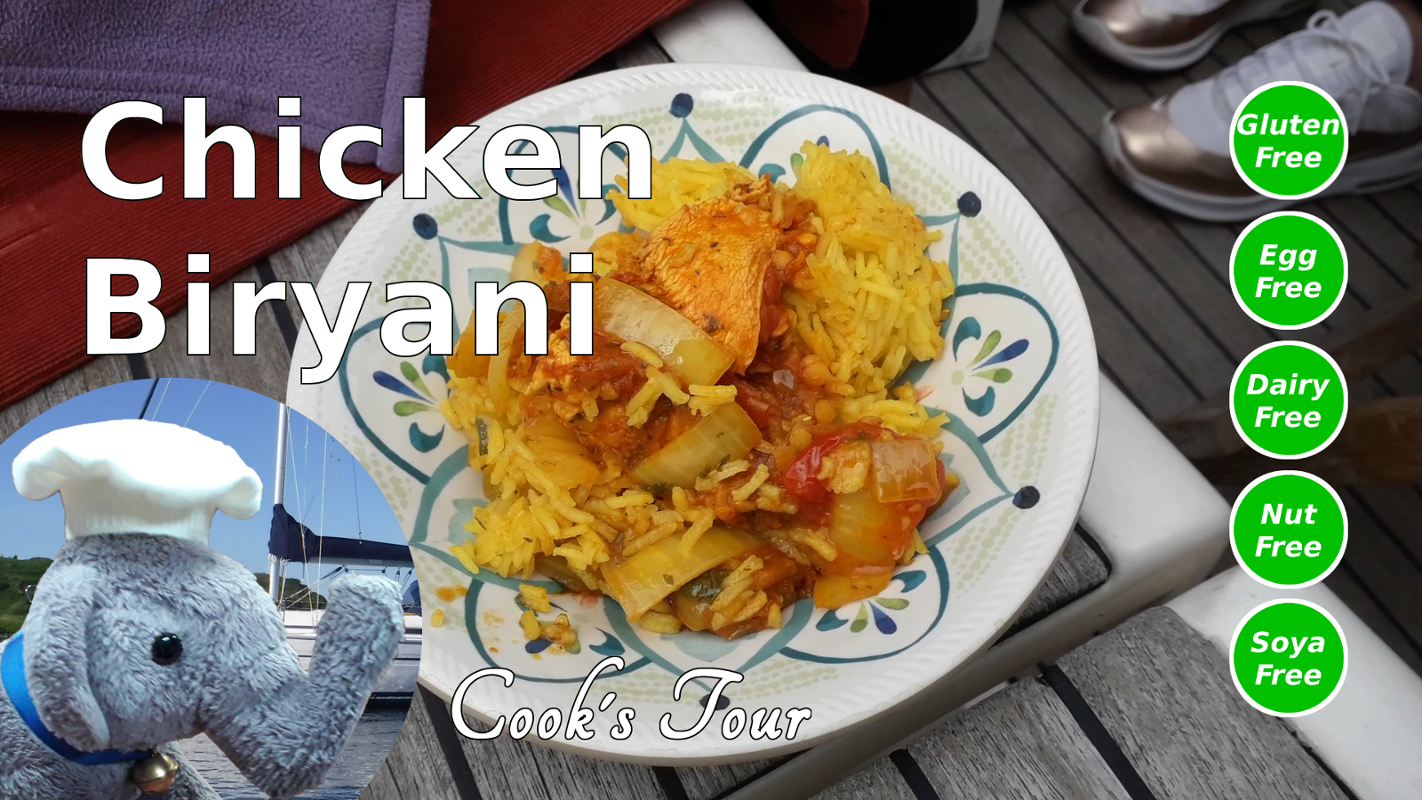 This week we had guests coming aboard and we had some fresh cherry tomatoes so we used them to make a chicken biryani Ingredients - Serves 4 Meat sauce layer 2 chicken breasts 2
...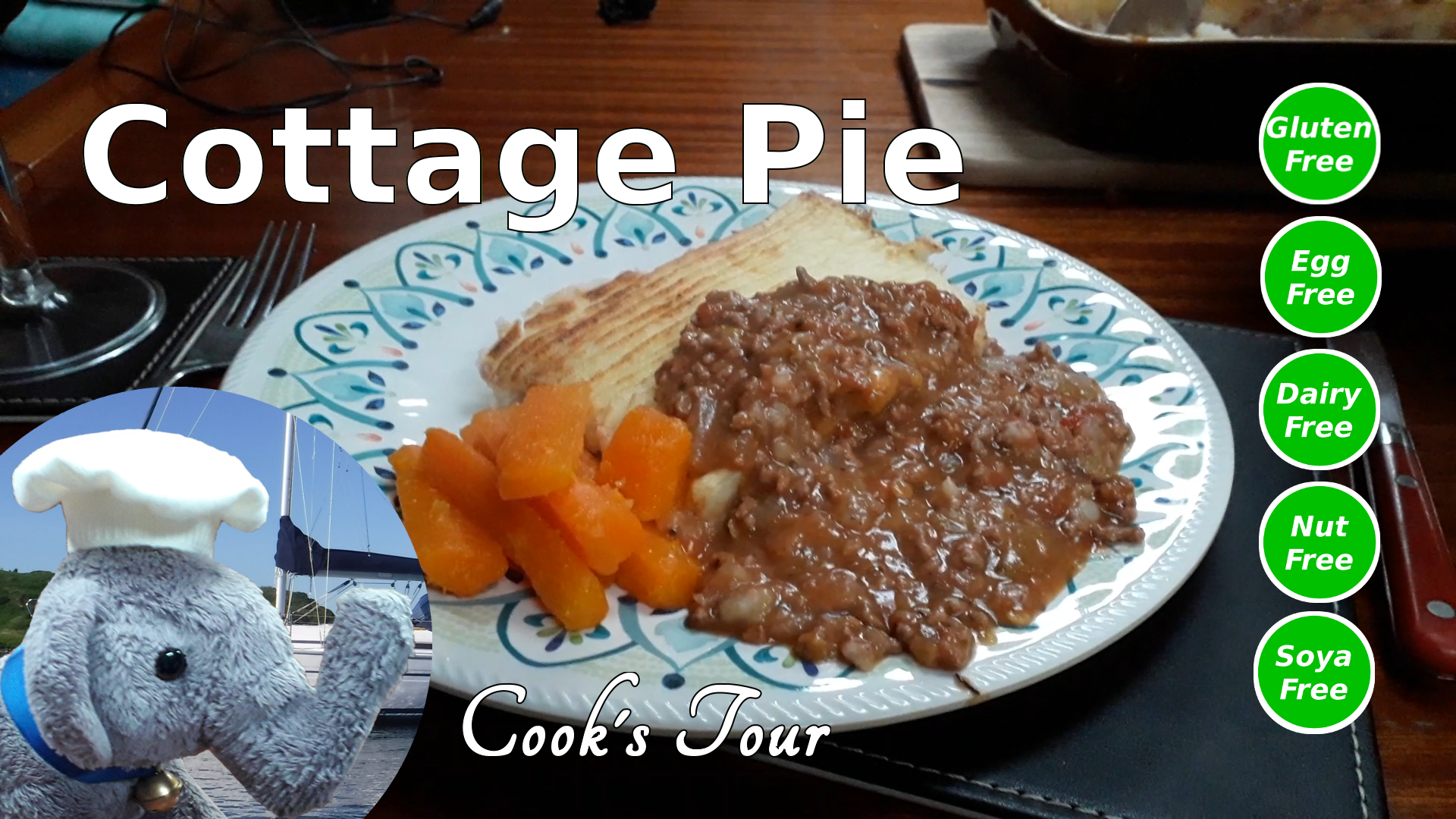 This is a really tasty dish where you make up a big batch of meat sauce which you can then use later for Spaghetti bolognese, Quick chilli and a whole variety of other tasty dishes. Ingredients
...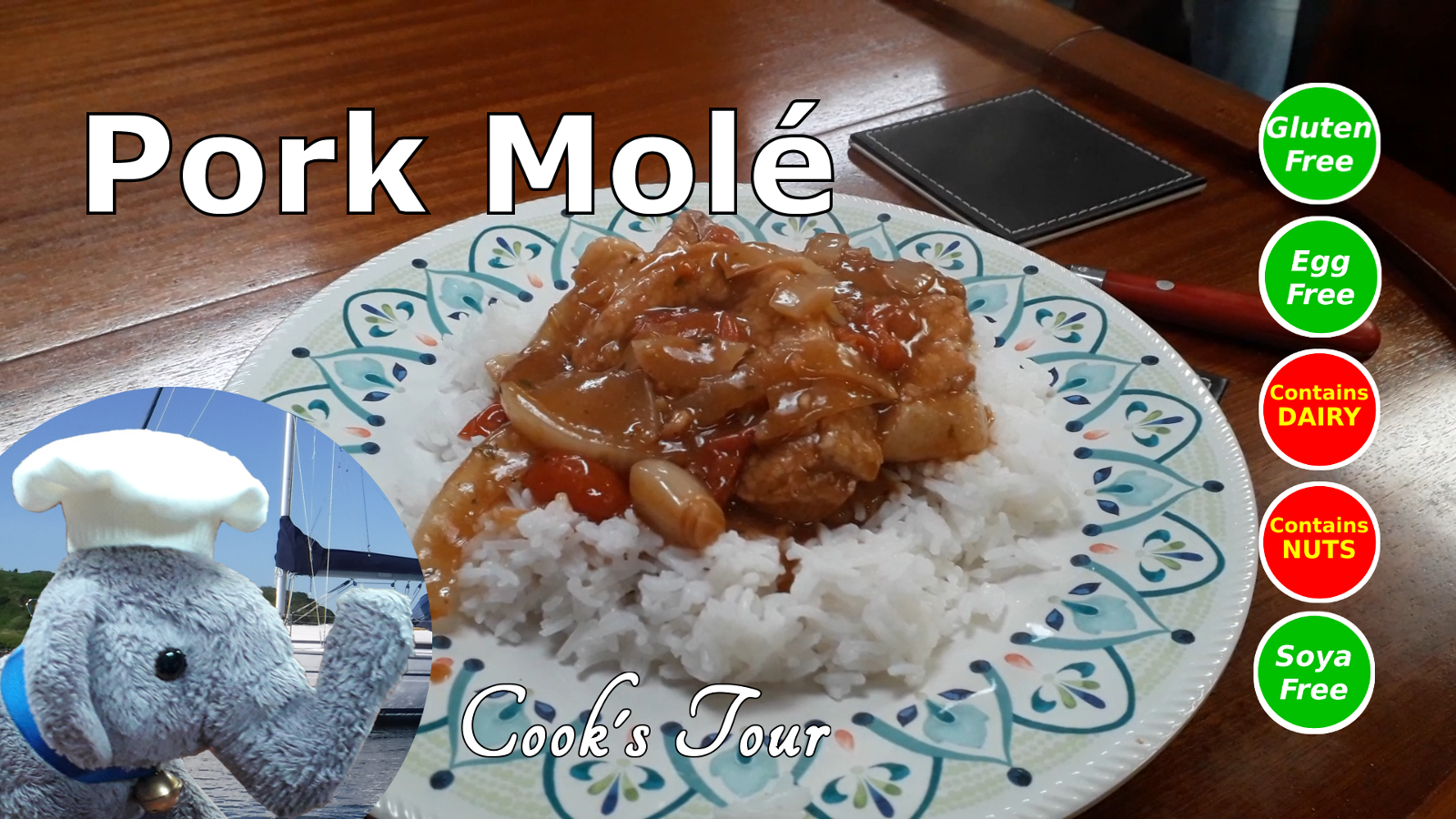 This is a really nice Mexican dish which we were introduced to by Mr D's cookbook. The dish contains peanuts, chilli and chocolate and is delicious. Ingredients - Serves 2 1 tbsp oil
...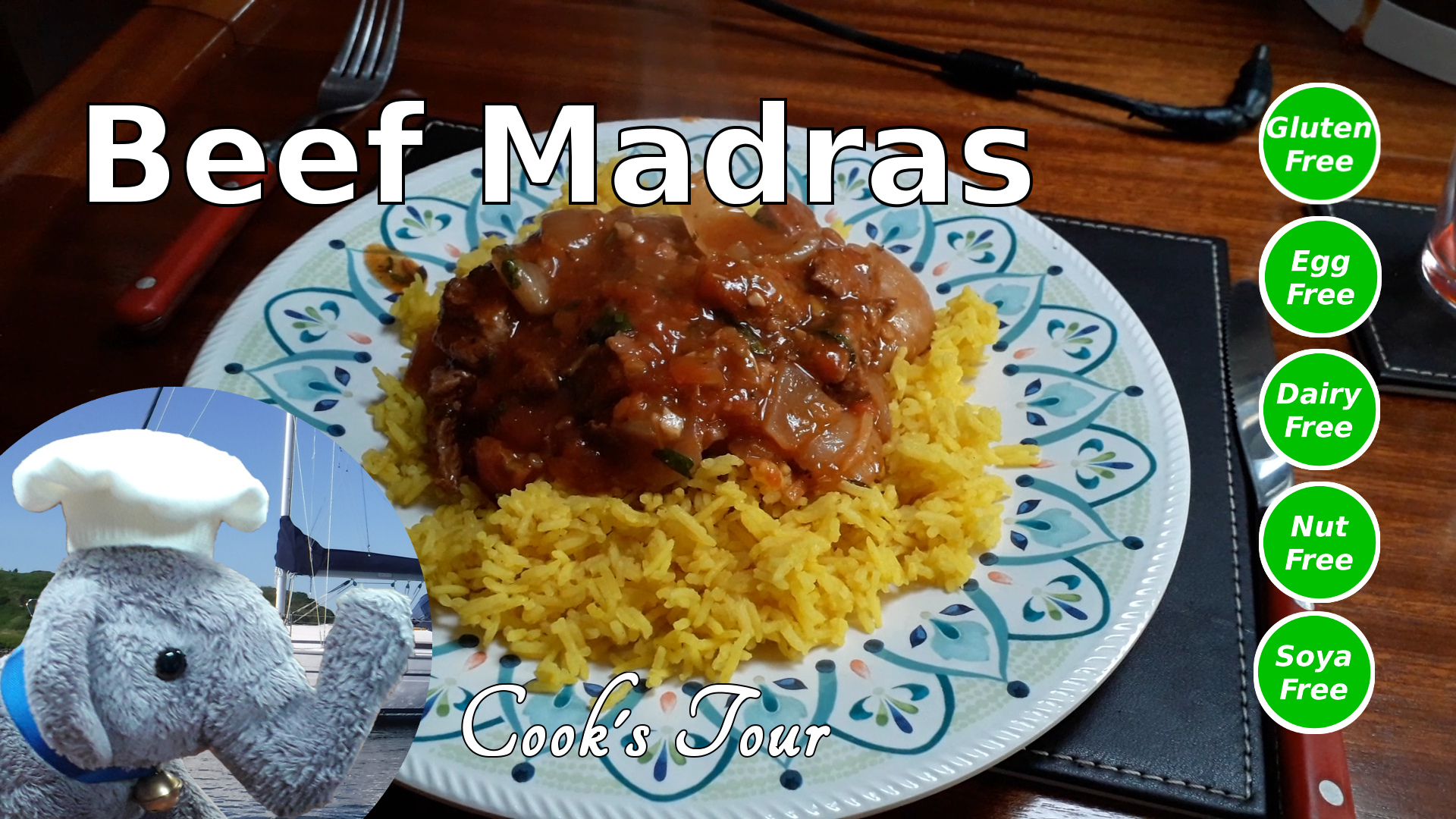 We had cooked a large batch of Carrick Casserole, too much for one meal, so the very next day we added some spices and made a really good Beef Madras. Ingredients - Serves 2 Leftover
...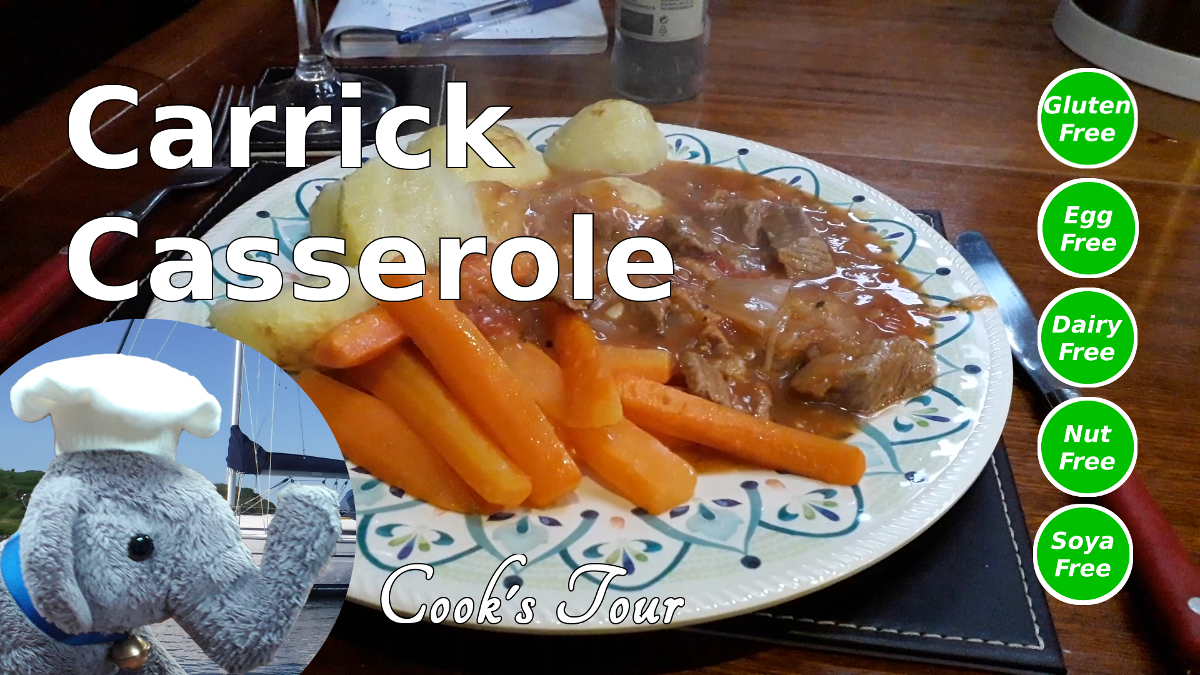 It was a fairly horrible day in Carrickfergus, so Beverley decided to cook Carrick Casserole, which is just a casserole that Beverley learned to cook in and around Carrick, as a child. Its a really
...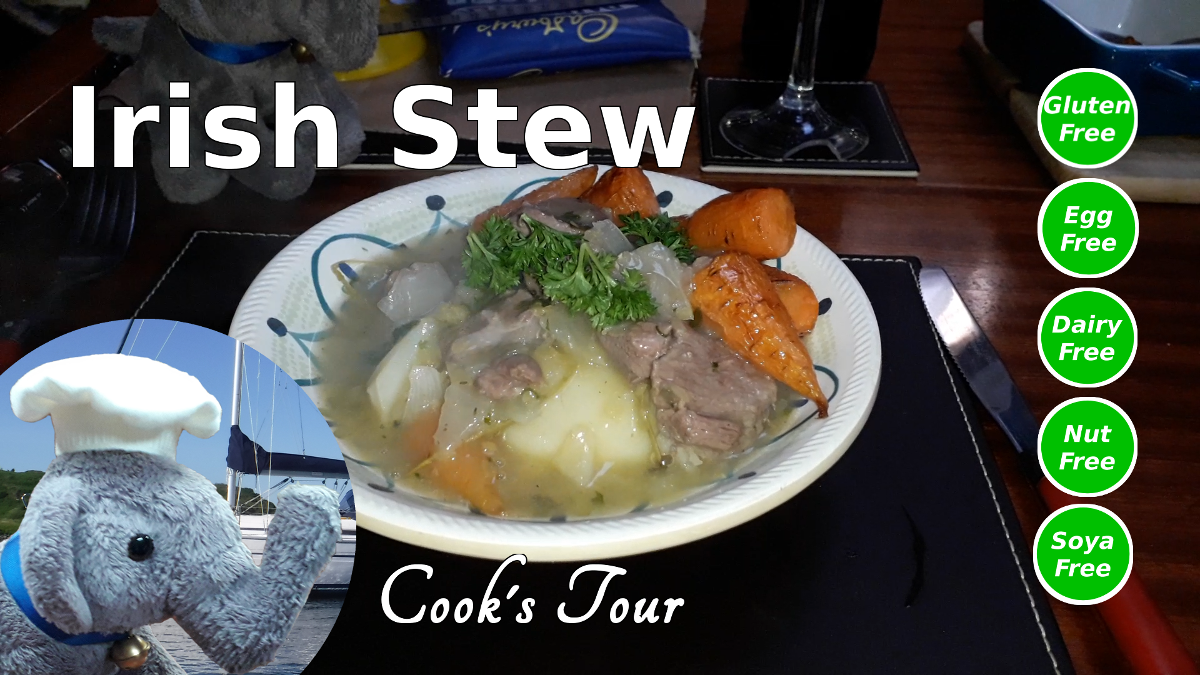 We were in Ireland, Carrickfergus to be exact, so we thought that we would cook one of Ireland's traditional dishes. Irish Stew to be exact. Ingredients - Serves 2-3 2 pounds potatoes
...