Beef
Beef is a great meat to have on a boat as it lasts well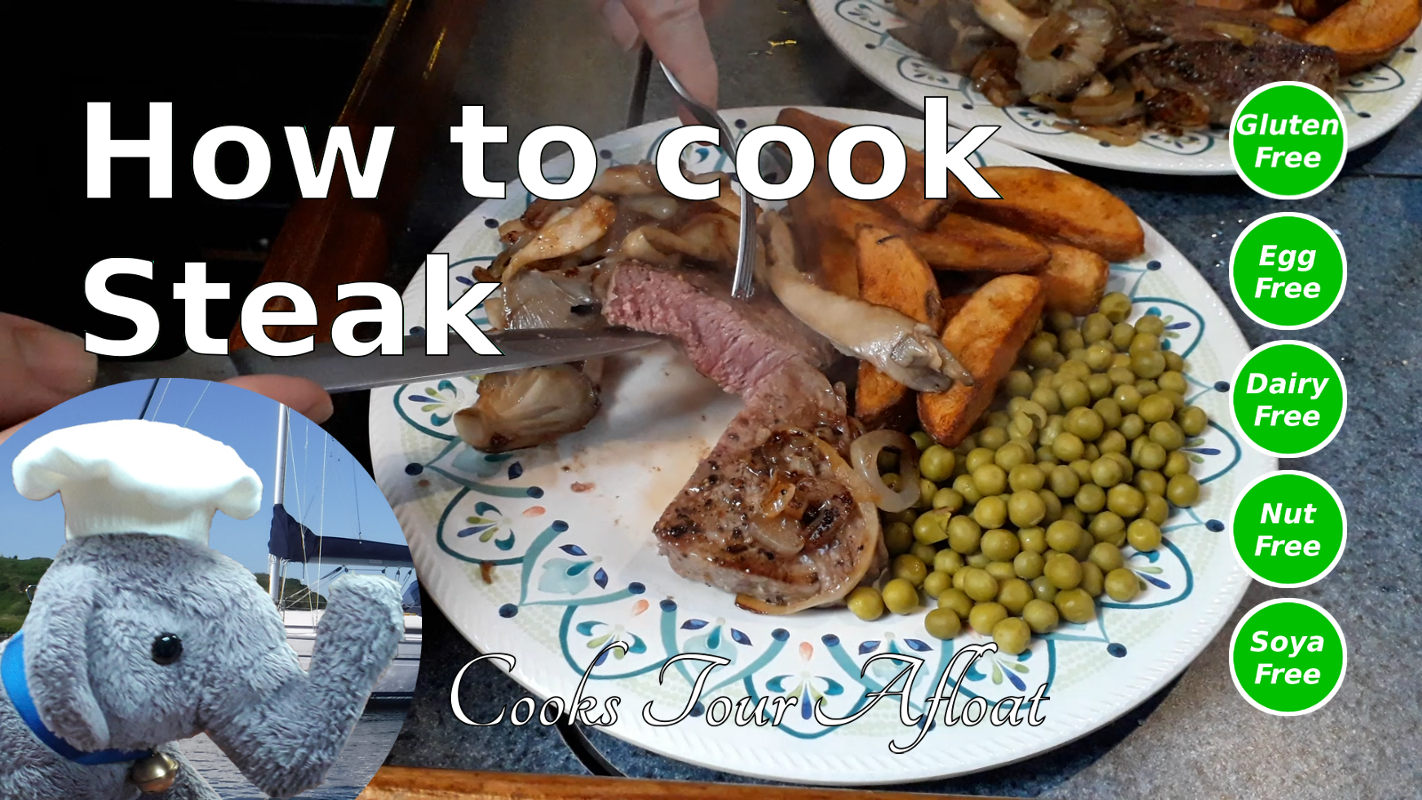 This video is a little bit different as there is only one ingredient and that is steak, but there are a lot of hints and tips on how to cook your steak, and if you like mushrooms like we do then
...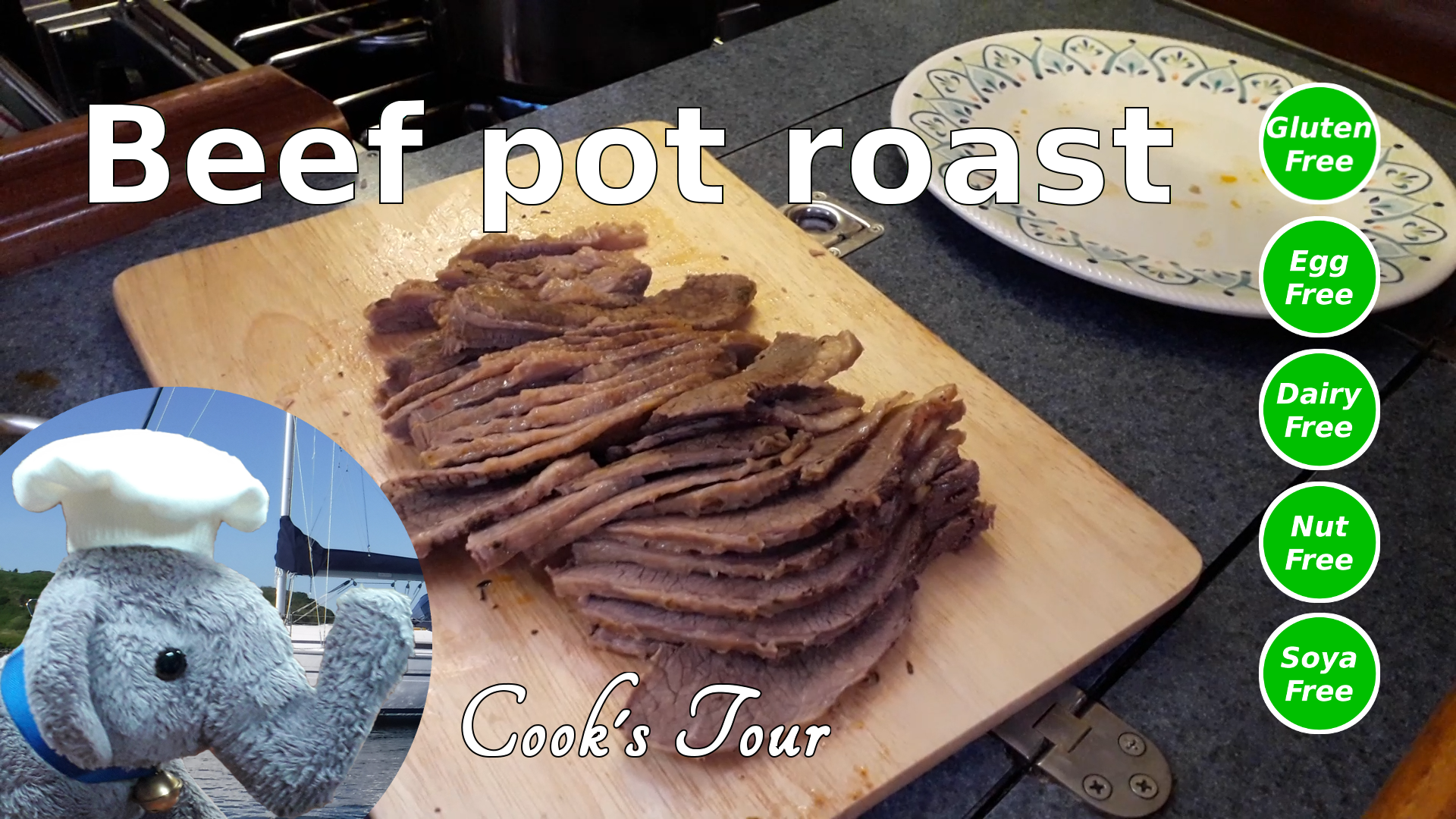 Beef pot roast is a really simple dish and it is really great when you have a very hectic life as you can leave it get on with it, while you do other things. Ingredients Beef joint such
...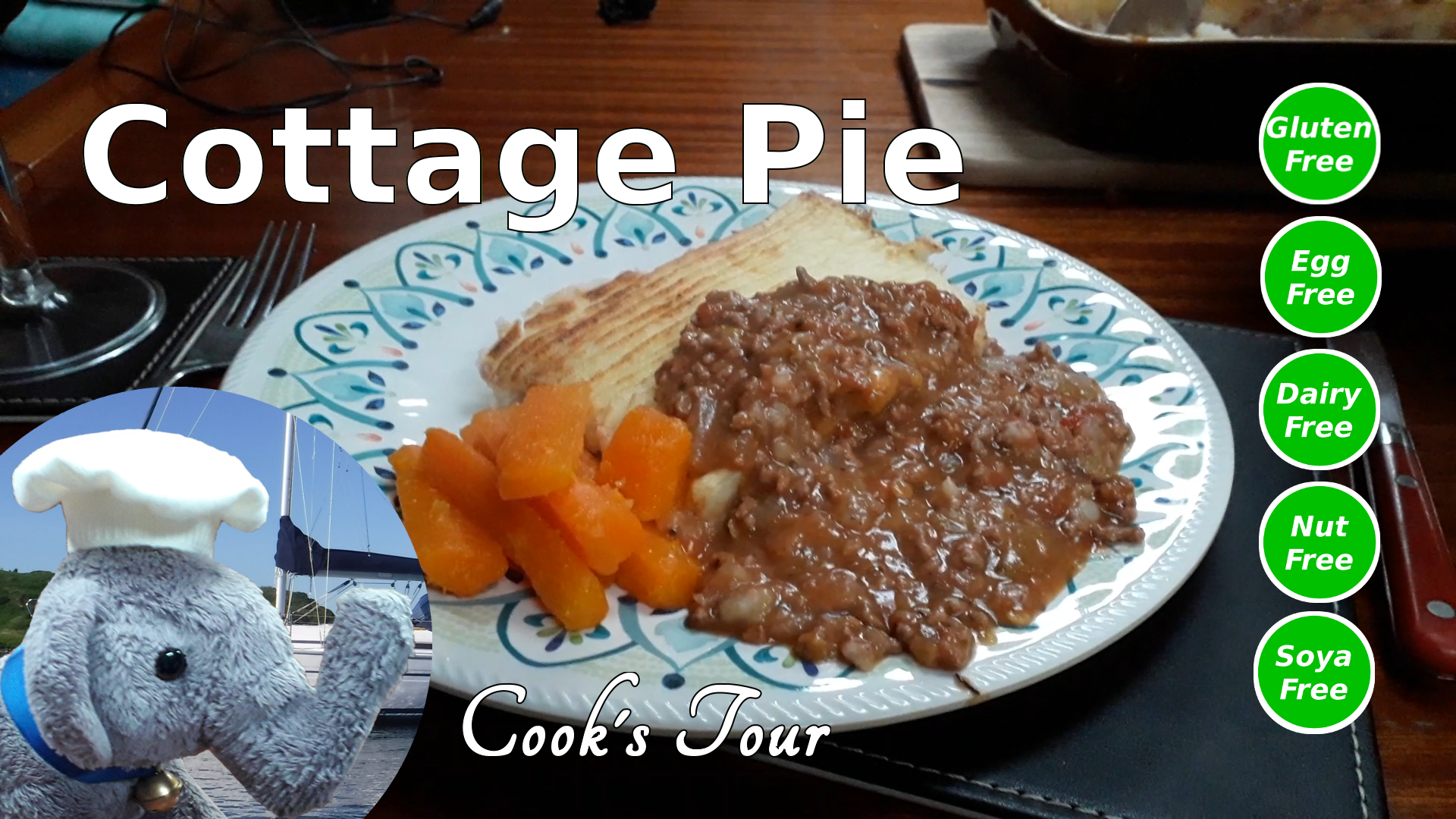 This is a really tasty dish where you make up a big batch of meat sauce which you can then use later for Spaghetti bolognese, Quick chilli and a whole variety of other tasty dishes. Ingredients
...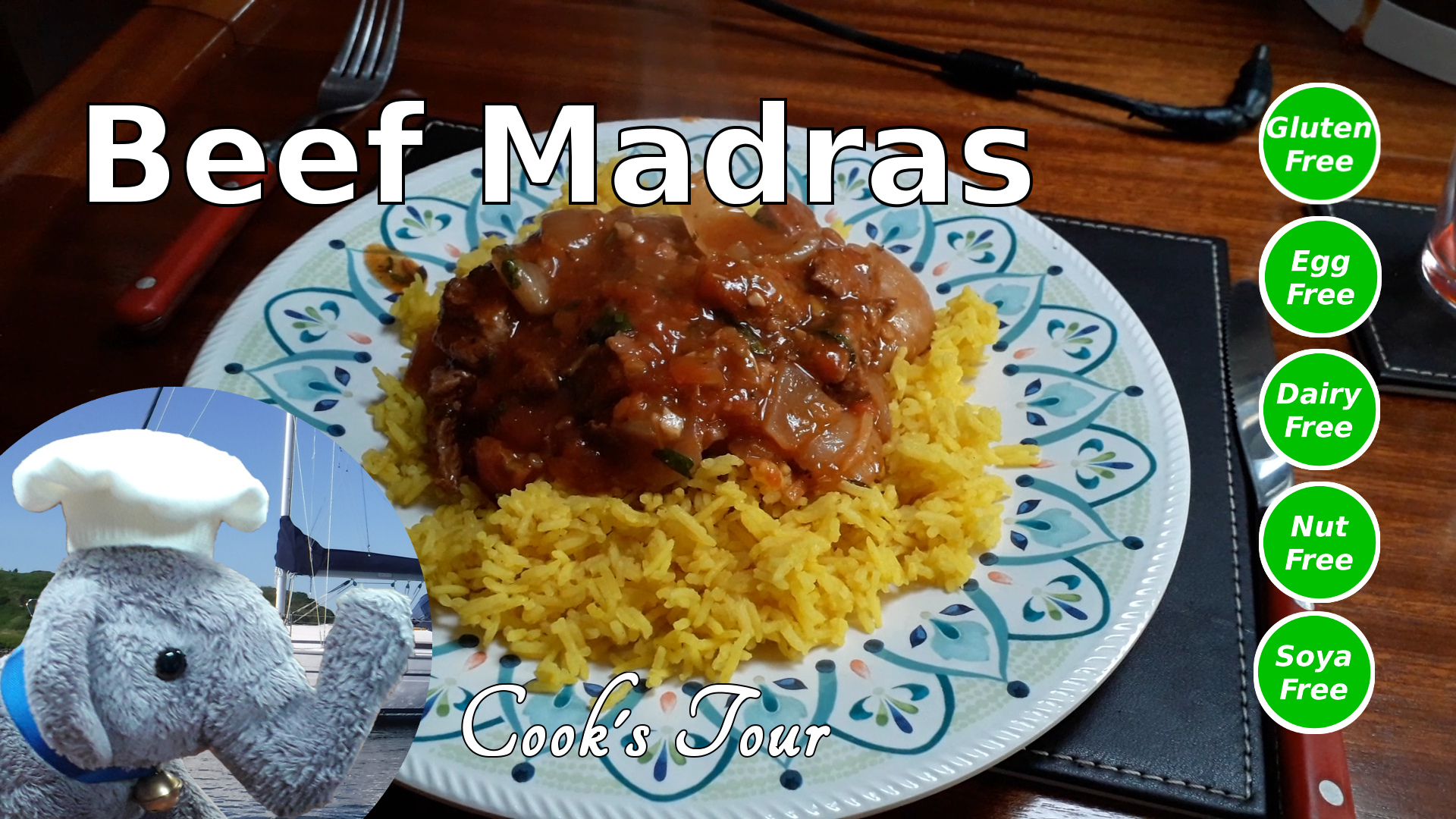 We had cooked a large batch of Carrick Casserole, too much for one meal, so the very next day we added some spices and made a really good Beef Madras. Ingredients - Serves 2 Leftover
...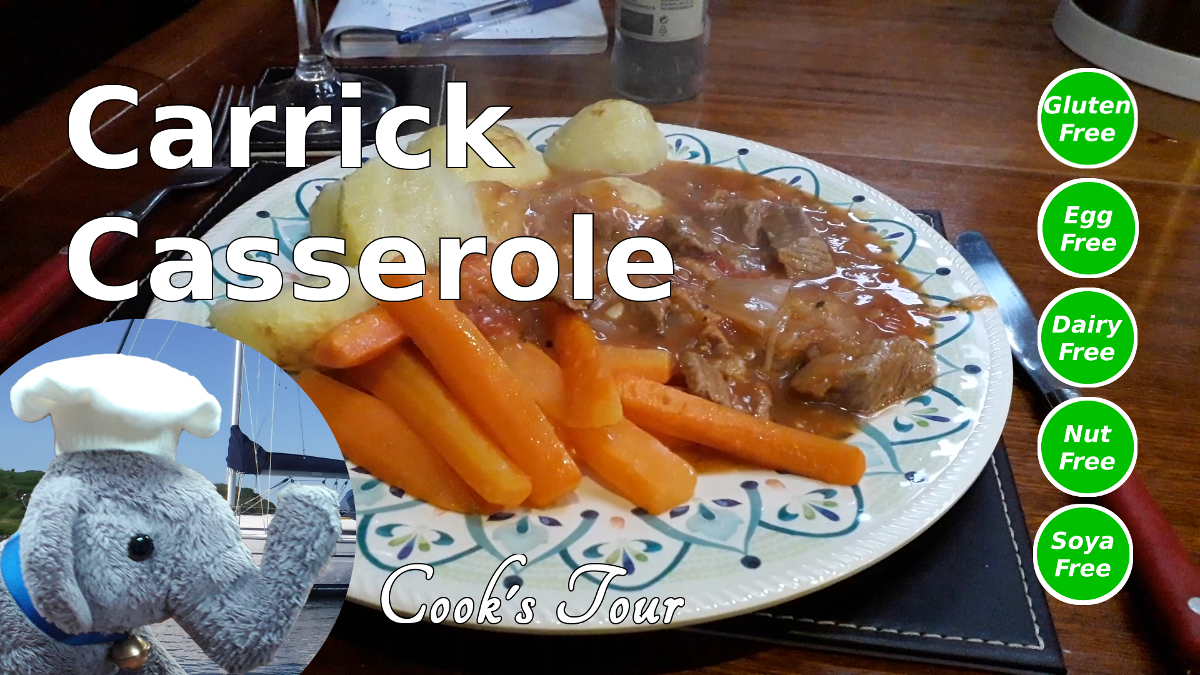 It was a fairly horrible day in Carrickfergus, so Beverley decided to cook Carrick Casserole, which is just a casserole that Beverley learned to cook in and around Carrick, as a child. Its a really
...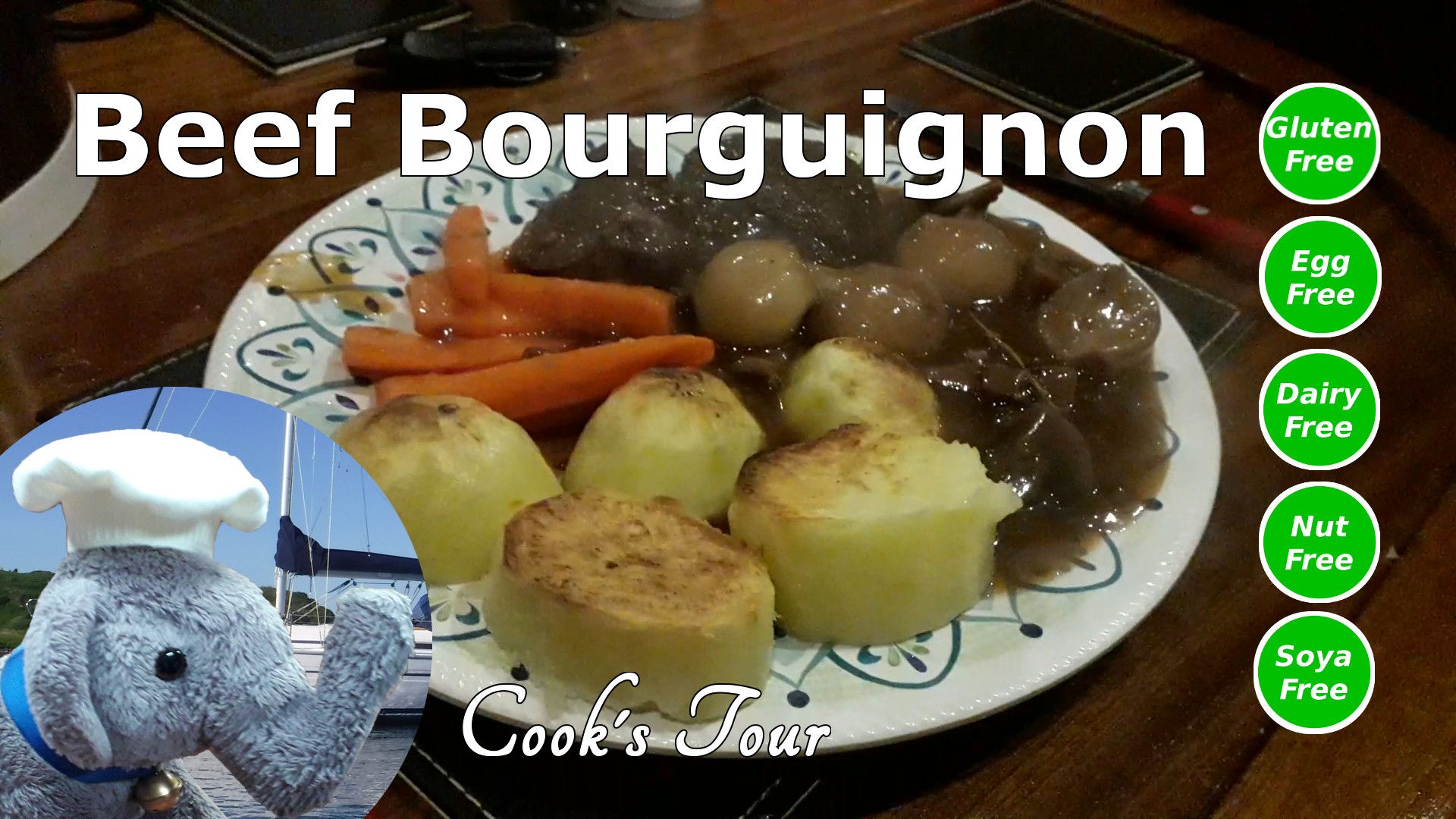 In Bangor Northern Ireland, there is a really good butchers. It's great to be able to get good quality meat, or in this case a really nice piece of shin. Ingredients - Serves 2 1 medium
...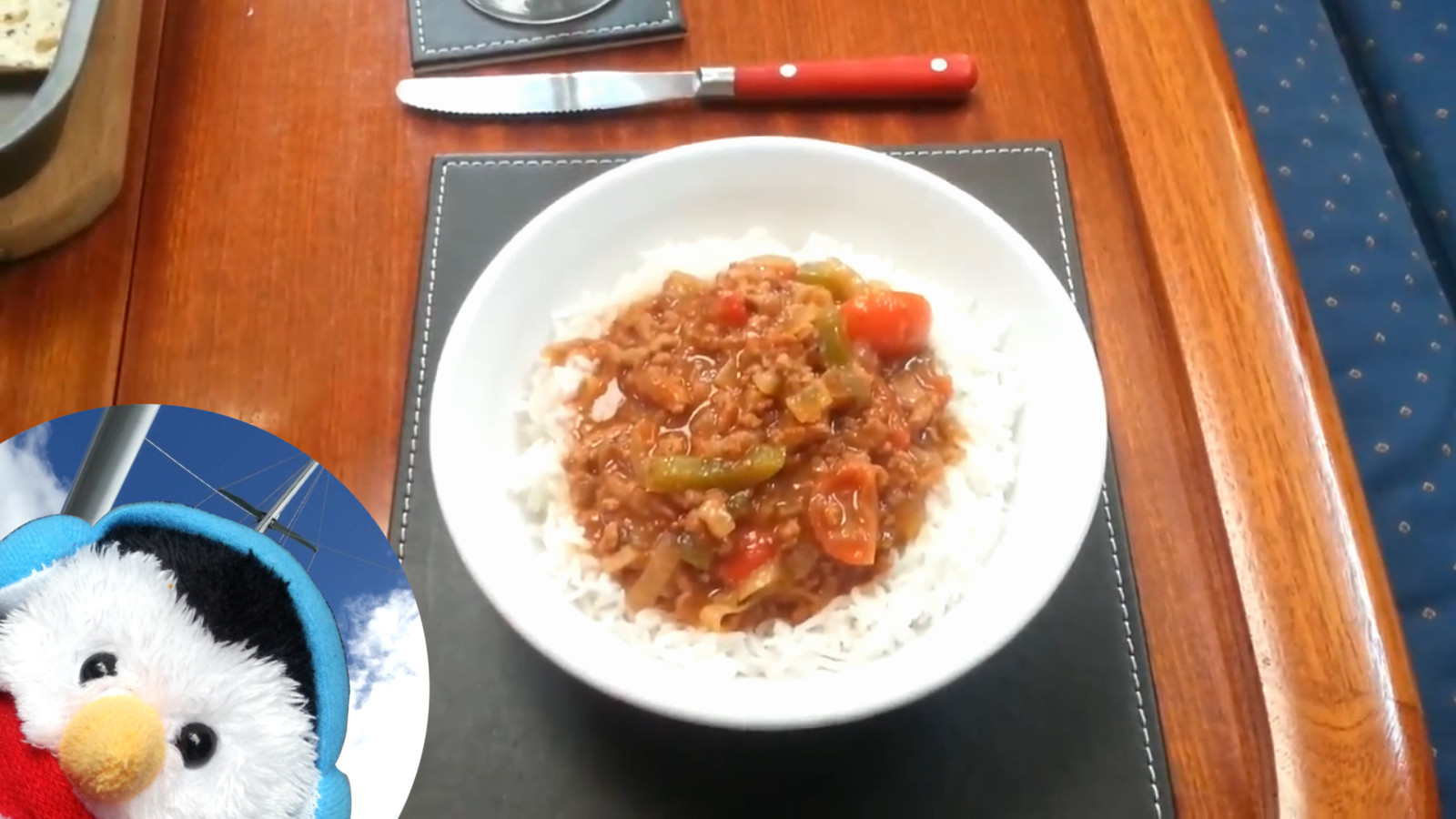 Making the most of leftovers, is the best way to make the most out of life. We had made a rather nice cottage pie for our crew, on the day of their departure which was the Sunday. When we make a
...