Casseroles
The great thing about casseroles is you can cook them ahead of a long passage and eat then on-route.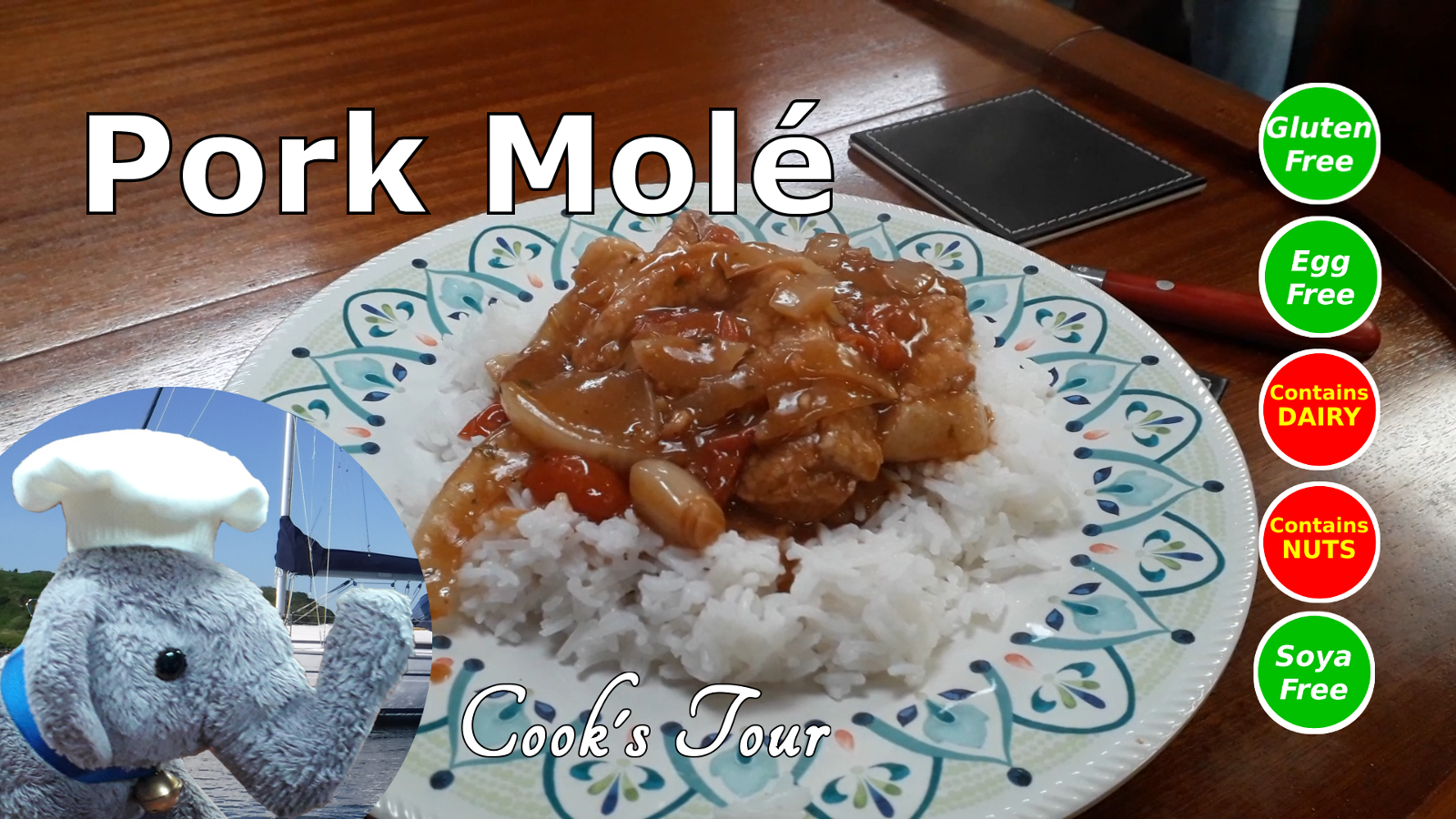 This is a really nice Mexican dish which we were introduced to by Mr D's cookbook. The dish contains peanuts, chilli and chocolate and is delicious. Ingredients - Serves 2 1 tbsp oil
...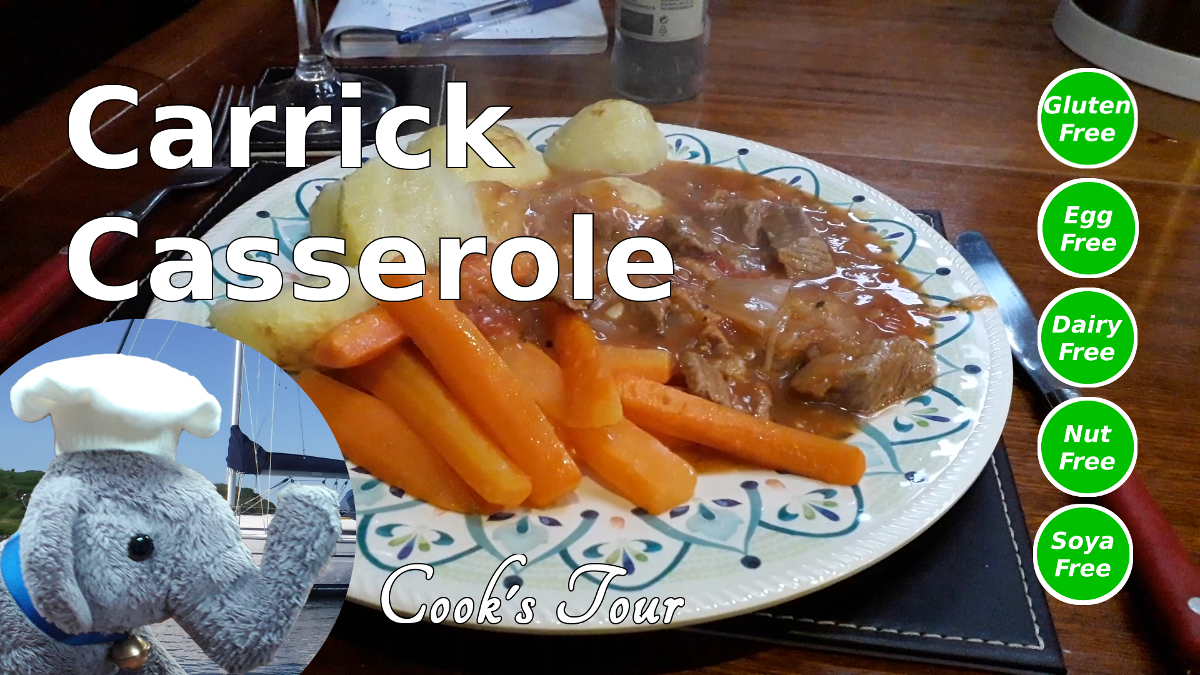 It was a fairly horrible day in Carrickfergus, so Beverley decided to cook Carrick Casserole, which is just a casserole that Beverley learned to cook in and around Carrick, as a child. Its a really
...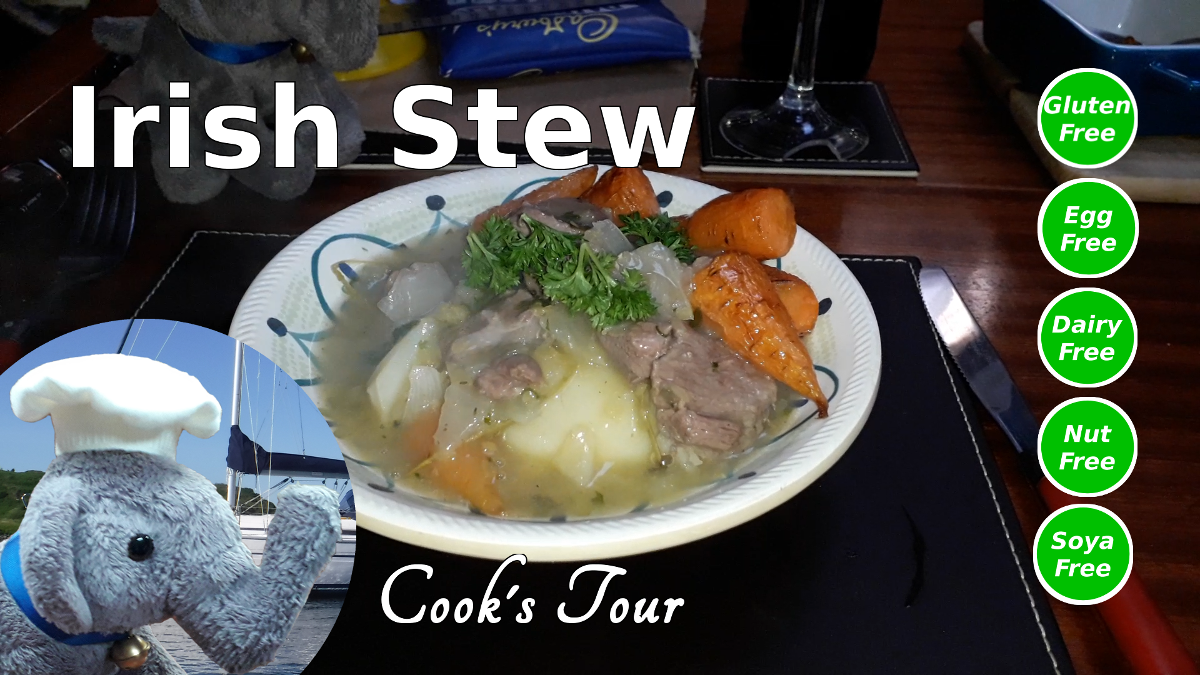 We were in Ireland, Carrickfergus to be exact, so we thought that we would cook one of Ireland's traditional dishes. Irish Stew to be exact. Ingredients - Serves 2-3 2 pounds potatoes
...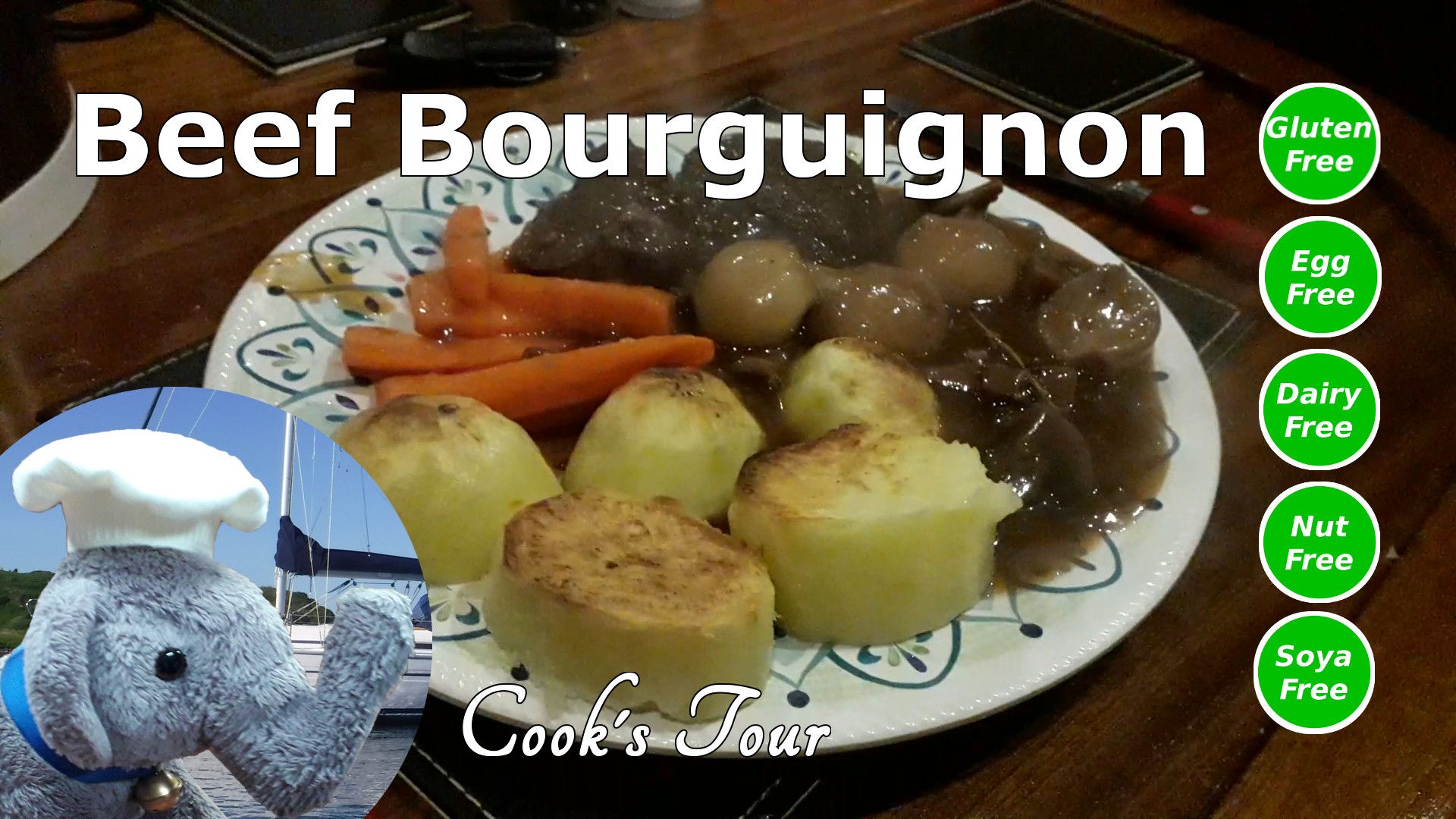 In Bangor Northern Ireland, there is a really good butchers. It's great to be able to get good quality meat, or in this case a really nice piece of shin. Ingredients - Serves 2 1 medium
...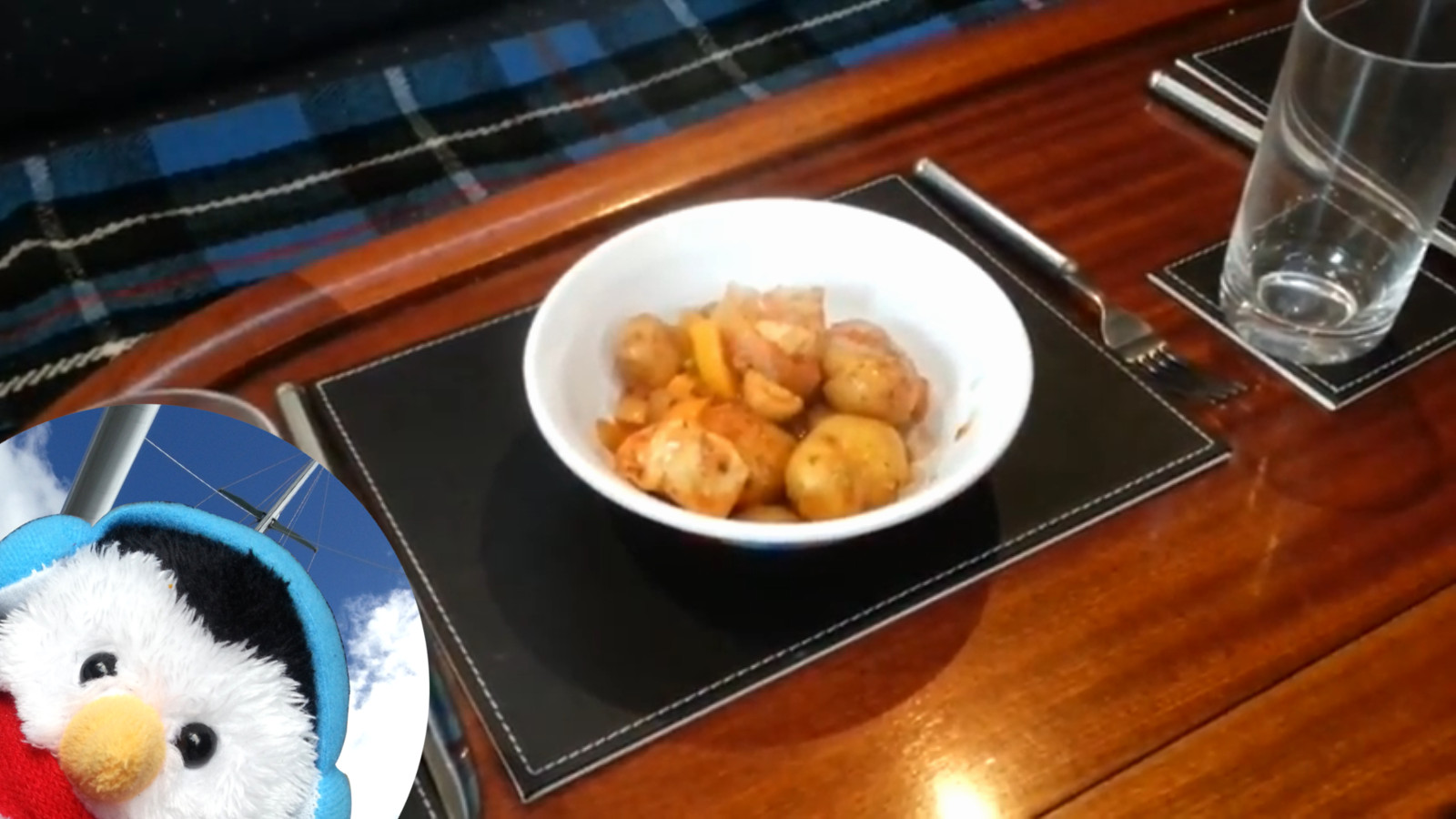 I have enjoyed Brunswick Stew on many occasions, but seeing as we were tied up in Brunswick Dock, then I really wanted to eat the stew in the correct place. Ingredients - Serves 2 2
...